An important part of rock and pop history is due to go under the hammer at The Bourne Auction Rooms on October 14, 2015.
December 1968 saw the cream of rock and pop society coming together for a musical event that sadly never reached our TV screens. The event 'The Rolling Stones Rock and Roll Circus' was filmed from a sound stage in Wembley, London within a circus tent and in front of a specially invited audience. The brainchild of rock supremo Mick Jagger who was looking for new ideas for musical events featured legends from the era such as The Rolling Stones, The Who, Marianne Faithfull, and Jethro Tull.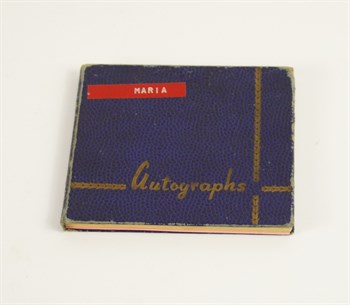 Lot 172 is an autograph album that captures these rock and pop greats such as John Lennon, Yoko Ono, Bill Wyman, Mick Jagger, Marianne Faithful, John Entwistle, Roger Daltrey, Keith Moon, Brian Jones, Jethro Tull and many more.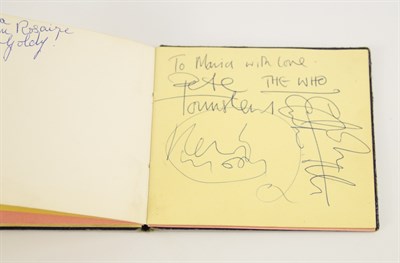 Valuation expert Richard Plant said: "The vendor's father – who was working as a circus clown - was responsible for erecting the circus tent on the sound stage. He collected the signatures of the performers within his autograph album during the event."
Interested bidders can view the autograph album at The Bourne Auction Rooms on Tuesday 13 October from 10am to 4pm, or from 8.30am on saleday. The sale starts at 10am on Wednesday 14 October.